I decided to write this because my previous "University prep" post was quite well received.
They
always say, write what you know, so I hope it helps.
"Student loan day is better than Christmas."
Okay, a slight exaggeration. Especially considering how much I adore the festivities of Christmas time. However, Student Loan day is excited nonetheless! If you're lucky enough to get your loan on time (We all know how flipping useless Student Finance are.) then i'm sure you'll have grandeur plans on how to spend it. I know I do. I've got a long list already.
I personally think its find to spend a bit more than normal when you first get your loan but you should think ahead. The impulse is to splurge, but is the massive shopping spree really worth 8 weeks of scrounging? No. For most of you, University will mean leaving home, and this is far more expensive than you'll have planned for - the freedom makes up for it though, good outweighs the bad, trust me. My point is, you don't want to have to be collecting pennies from you savings jar to fund your meals at the end of term.
It's not a pretty sight.
I've lived alone for just over two and a half years now, two of which have been at university, and over this time I've learned how to budget where I need to, though it did take a while to master as you can see above. My problem is now and has always been shopping, whoops!
Here are a few tips on how to budget your loan.
Get the important outgoings out as soon as you can!
This means rent, books, any necessities that you can't afford not to finance for. For example, when I get my loan, I pay off my terms rent that day and put away about £150 for bills in a savings account. This is before I even think of buying a new handbag or that lipstick I've been dying to get. You have to be realistic, try and organise your spending into
needs
(Rent, food, bills.),
reasonable wants
(Goodies like makeup and clothes.) and
wastes of money
(An iPad for playing games on which won't really get used all that much, it just looks cool.).
Once you've mastered this budgeting will be FAR easier, honestly!
At least try to think about where your spending those extra tenners here and there.
It's little questions that you ask yourself that will make you think about how much money you're spending on useless crap
Do you really need to buy lunch, can't you just wait til you get home or take some snack with you?
Am I buying these earrings because I want them or just because I have the money in my purse?
That leads me to my next point...
Don't withdraw your cash.
This may just be something that gets me but I don't think it is. If I have to withdraw £10 to spend on something that costs me £1.50, that £8.50 in my purse will be left for no good use, i'll spend it just because it's there! So try and use your debit card instead, you don't need hard cash on you really, do you?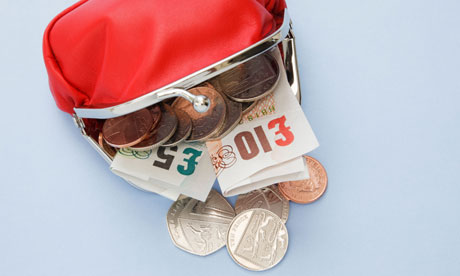 There is one exception to this rule, to follow...
Don't take your card with you on drunken nights out.
Give yourself a limit, withdraw it from a cash machine and leave your card at home. You'll really thank me for this one when you wake up in the morning knowing that you didn't buy random people shots because you were pissed.
And my final tip, if you're really having trouble...
Take notes on your spending
Writing down what you spend will not only make backtracking easier, it will make you feel guilty about that fiver here and that tenner there. It might kick you into gear!
Oh, one more thing actually...
Don't panic about spending, it's okay to treat yourself sometimes!
Please follow. If you do let me know and i'll check out your blog too!
Comments are always welcomed!