I love reading Lauren Conrad's blog, it's one of my favourite reads. If you haven't already gone to check it out, I implore you to! One of her regular posts is her "Friday Favourites", having just read this weeks edition I decided that I wanted to start doing my own! You can check out her post here.
What it is, is a list of her favourite things of the week - not like beauty favourites - there are six little questions. I think it's quite a sweet idea, so here goes nothing. Let's get into it!
Favorite Hair Style:
This isn't really a hair style so to speak but I've been so envious of a certain persons colour this week. I just discovered LLYMLRS blog this week and her dip dye is just amazing. I have my hair dip dyed but because I have red in my hair, I can't quite get it to be as ashy as I want. So yeah my favourite hairstyle of the week has to be ashy dip dyed, particularly hers!
Favorite Pair of Shoes:
I'm not really that much of an Oh My God, Shoes. sort of girl. Like most of my fashion sense is very classic and to be honest, boring. I really never wear heels and I love ballet flats (Ballet flats and flip flops are all you'll ever see me in, if i'm honest.), but I came across these this week and I love them. Again, they are pretty boring. Saying that, I think I am falling back in love with Topshop shoes.
Topshop ACTON's £78.00
They remind me a lot of a pair of shoes I continually see mentioned in
Clothes Encounters
Lookbooks!
Favorite New Hobby:
Learning German! I'm loving getting to know the language!
I'm only learning the basics at the moment but fingers crossed i'll be able to speak ledgible soon enough aha!
Favorite Smile :
My sister called me into her room last night whilst she was watching TV, the Jonathan Ross Show to be exact and he has Usain Bolt as a guest. I love Usain Bolt, I think he is a legend! Anyway, Bolt was teaching Jonathan Ross to dance and it was hilarious!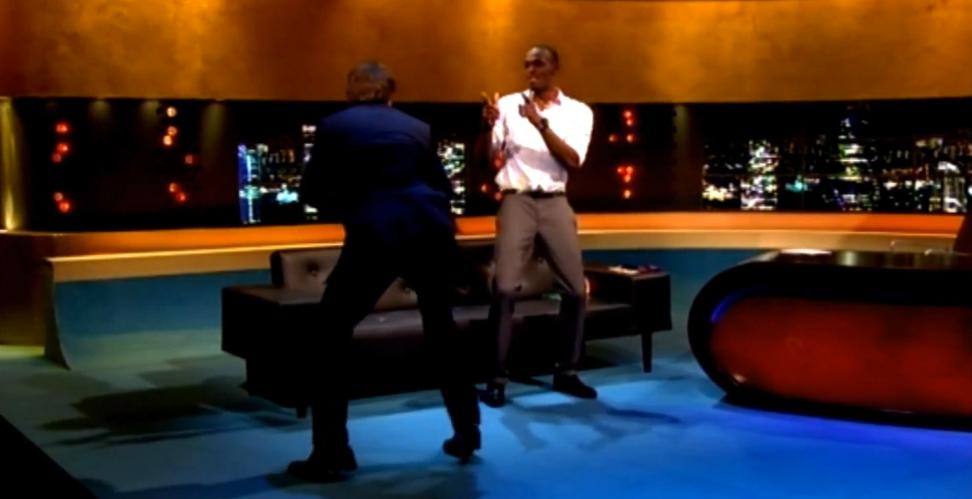 Found this too, ahaha.
Favorite Quote:
I don't tend to come across a hell of a lot of different quotes from week to week so I decided to just include my all time favourite quote.
"In spite of everything I still believe that people are really good at heart." Anne Frank
How inspiring is that?!
Favorite Confection:
This is quite random, but still I love it. And it's just sliced banana in milk. When I was younger I used to put banana in my cereal, but I just think the cereal part makes it too starchy, so yeah, sliced banana in milk. I'm
weird
I know aha.
Follow and comment below :)
Seize the Beautiful xo